Phone:
Phone:

M:

508.353.1092

508.353.1092

mobile
When it comes to matching you with your perfect home, in the right community, homework is the key.
Lisa Zais, Realtor, is a diligent and conscientious agent who understands how momentous home buying can be. She finds and shows properties where house hunters picture celebrating holidays, enjoying family milestones and going about everyday living.
Communities & Neighborhoods
Lisa's local knowledge is on the ground, across the region's communities—Framingham, Holliston, Ashland, Hopkinton, Sherborn, Walpole, Medway, Natick and surrounding towns. Also, Lisa's own hometown—the Allston/Brighton area of Boston—where she is altogether familiar with established neighborhoods and new developments. She represents clients for both residential and commercial sales and leases, and is clued-in on schools, amenities and commuting patterns.  
Clients notice such attentiveness. "Lisa took the time to show us countless homes and was a sounding board as we sorted through the pros and cons of each property," husband-and-wife buyers in MetroWest attest.
They found their perfect home.
Later, the couple were the sellers. Lisa and her creative team staged a well-attended open house. Within a week, the home was sold, and Lisa was still on the job. Her clients expressed their appreciation: "She guided us through the steps leading up to the closing and was always available to answer our questions."
Citizen of the Year
Lisa and her family are longtime residents of Holliston.  Her tireless and creative commitment to her community is reflected town-wide.  In 2017 she was honored as Citizen of the Year at the annual Celebrate Holliston festivities held each September.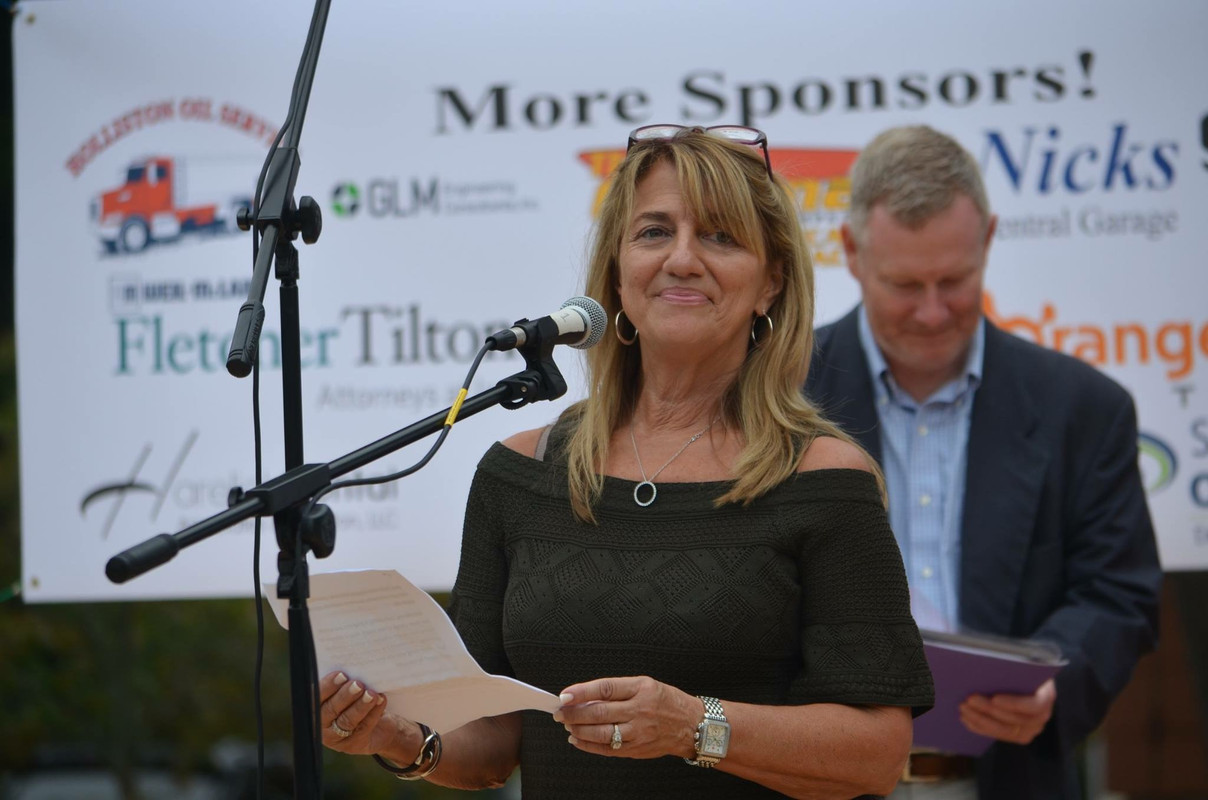 Lisa's contributes her energy and time to the following:  
Board member, Economic Development Committee

Founder, Kids Community Harvest Garden

Educator, inception of The Culture Connection for elementary and middle school students

Former president, The Friends of the Holliston Police K9

Chairperson, Celebrate Holliston's Chile Contest throwdown

Beautifier, arranging colorful hanging plants along Holliston's Bogastow Brook Bridge
Testimonials ~
As our realtor, we found Lisa Zais to go above and beyond when selling our home of over 30 years!

From the start of preparing our home for sale with professional marketing materials, to her knowledge of the real estate market in Holliston and the surrounding Metrowest area, Lisa's expertise helped to ensure a successful sale and closing of our home in a very timely manner.
Lisa is a true professional and her attention to detail was extremely thorough in every state of the process.  It was such a pleasure working with Lisa and we would highly recommend her as your realtor if you are buying or selling a home. ~ Tom and Kathy K.


Last October, on the recommendation from a friend, I called Lisa Zais because I wanted to sell my parents house that they had lived in for over 50 years.  We had just moved them to an assisted living facility near me in NH.  Lisa came over soon after to see the house.  She could see through all the dust and walls that needed fresh paint, and knew immediately that this was a well built house that had been well maintained. 
Now I had the task of cleaning out, stripping wallpaper and painting, and making small fixes to make the house look appealing to buyers.   But at the same time, I had to help my parents with a difficult adjustment to a new place.  I made weekly trips to the house to get it ready, and Lisa was there every step of the way, even rolling up her sleeves to help strip wallpaper, clean and paint.  When I was close to finishing, my dad had a fall and an injury, and I had to stop so that I could be here and help take care of him.  Once again, Lisa stepped up, found me some contractors who could help finish and touch up my painting, and then she went in and cleaned the house from top to bottom.
The house went on the market on a Saturday.  Lisa had an open house, and over 50 people came through.  Sunday there were 3 offers.  At the beginning when Lisa told me that the house would sell quickly, I thought it was just the sales person in her being optimistic.  But clearly it was her knowledge and experience that recognized a great house in a desirable town.  I would highly recommend Lisa Zais if you want to sell your house!   ~ Nancy M.


I recently sold my house in July 2018 and used Lisa Zais as my realtor.  I found Lisa to be very professional and a pleasure to work with in selling my home.  She did the little things that make this type of transaction as painless as possible. As I was out of state frequently during this time period, she would water my plants, meet with inspectors, retrieved my mail, have the driveway plowed, have the lawn mowed and kept an eye on the property until it sold (which was only a couple of months).  The house was presented in a very positive manner and this produced multiple offers in a very short time getting me the price I wanted.  I would sincerely recommend using Lisa as their realtor to anyone who is in market to BUY or SELL a house. ~ Timothy R. 
As an agent who's an expert in this local area, I bring a wealth of knowledge and expertise about buying and selling real estate here. It's not the same everywhere, so you need someone you can trust for up-to-date information. I am eager to serve you. Here are some of the things I can do for you:
Find Your Next Home
You need someone who knows this area inside and out! I can work with you to find the right home at the right price for you, including all the neighborhood amenities that matter - not to mention the essential criteria you have for your ideal home
Sell a Home
When it's time to move, you need someone who will advertise your home, show to prospective buyers, negotiate the purchase contract, arrange financing, oversee the inspections, handle all necessary paperwork and supervise the closing. I can take care of everything you need, from start to close.
Consult on Home Selling Tactics
Oftentimes buyers don't visualize living in your home the way you do. I can make your home attractive to its ideal audience - which can help you get top dollar. Things like staging the home, making repairs or minor improvements, or even simply painting the walls can be the difference between a home resting on the market and one that's sold fast.
Sold
Listings
Realty Executives Boston West
21 Central Street
Holliston, MA 01746
01746